Great Orthodontists make beautiful smiles
Family Dental Care: Helping everyone.
My dearest friend Nisa always prided herself of her smile, beauty, and skill. "I'm not conceited" she use to say, "simply fabulous." Where most people lacked confidence, she flourished in it. I rather enjoyed it, because while she would tease about her beauty and flaunt her confidence… she was still deep down humble and had worked extraordinarily hard at increasing her skill as an aerial artist. She was one of the most amazing dancer's I have ever had the pleasure of knowing. When she got up on the silk fabrics that were strung to the ceiling, it was truly breath taking.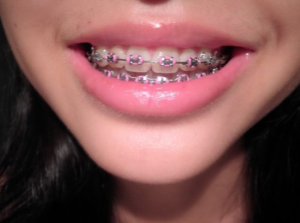 We were at a local club where we often performed during the musicians set. Usually this was before a DJ who was just dancing in his place behind a computer and well…usually not that entertaining. Of all DJ's I have ever had the pleasure of seeing, Kaminanda was the most fun to watch. He knew his music and watching him dance to his music was like watching him control an invisible orchestra that lived in the computer while at the same time spell casting magic and love into the crowd. Another DJ was playing and Nisa was preparing to go up on a silk that is dangled into the middle of the crowd in front of the stage. With the help of the other performers, we had created a safety perimeter around the silk to ensure no drunk onlooker messed with the silk. People do not realized how dangerous silks are. Well.. the crowd that night sadly had opportunity to witness just how dangerous silk dancing really is.
Nisa was flowing as usual. Beautiful and entrancing to watch! She was doing a trick she had performed many time which requires one to wrap the silk skillfully around their legs until they are very high in the ribbon and then they drop themselves, the fabric unwinding them and catching the fretfully close to the ground. It was usually performed as the finally. Nisa was all wrapped up and was sitting at the top of the ribbon. She looked around the crowd and gave one last smile. She dropped. Everyone held their breath. The rope snapped taught, but she had miscalculated how far the drop was. CRACK. The sound of her face hitting the cement still haunts my dreams. Her legs were still wound in the ribbon and thankfully all her body weight did not come in behind her however she still slammed her face extremely hard into the cement. She had been knocked unconscious, left dangling in the ribbon, and me and the other performers ran to her aid.
She was okay…except the fact that she was going to desperately need to the skilled hand of an orthodontist. She had fallen at a strange angle on her mouth and had literally shifted her teeth around and chipped a few of them. Not only was she going to need a replacement tooth or two for aesthetic purposes, it appeared to me she was going to need braces as well.
Being her closest friend, I attended her to the Denver orthodontics office.The staff was exceedingly kind and patient. Nisa was rather short with them at times, and they never lost their patience. Oh the death glare she gave the orthodontist when he said she would need braces. Thankfully though, he quelled her worries by offering her invisalign braces! These were braces that were made form a clear material that way no one be able to tell she was wearing them! She was so relieved to know that her days as a performer were not over and she would be able to fix her teeth with out the embarrassment of metal braces! See our website